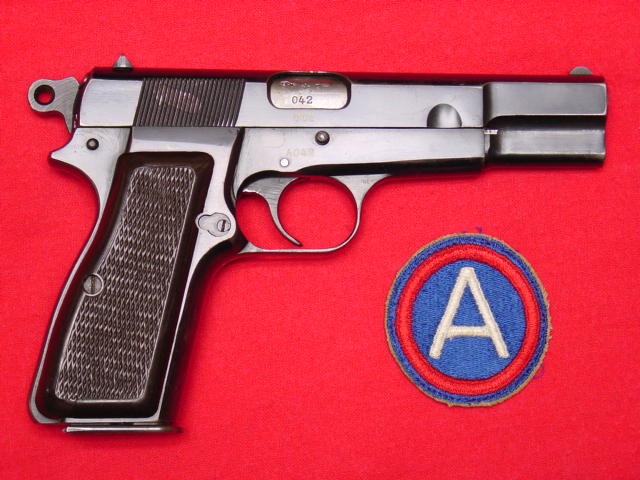 This Browning was purchased by Lt. Robert (Bob) Batt (a tank commander in Patton's Third Army)
at Fabrique Nationale, Herstal, Belgium in November, 1944.
Mr. Batt fought in the Battle of the Bulge and was decorated by the Belgian Government.
It was my privilege to work with Bob at Rock Island Arsenal, Illinois, in 1968-69.
Further information on Robert Batt would be greatly appreciated - please contact me.