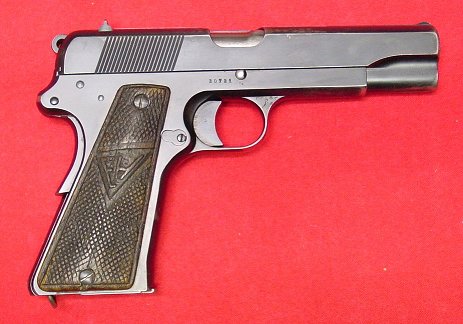 Polish Radom Model 1935 Pistol
Originally issued to Polish military forces in the late 1930's.
This example was captured during the Polish Campaign and reissued to Obersturmfurer E. Hein, a German SS officer.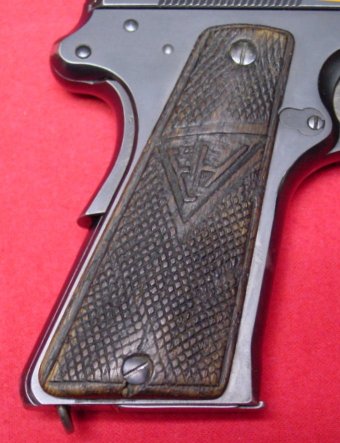 This officer must have been proud of his pistol, since he hand made a replacement grip and carved his initials [E.H.] in the wood.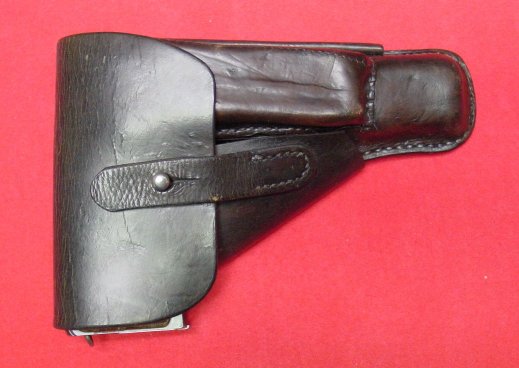 The holster is an original prewar Polish military holster that has been modified into the German style.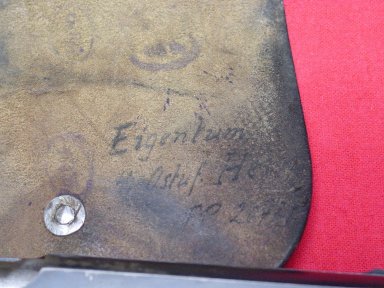 He also wrote on the holster flap that this pistol and holster was his property!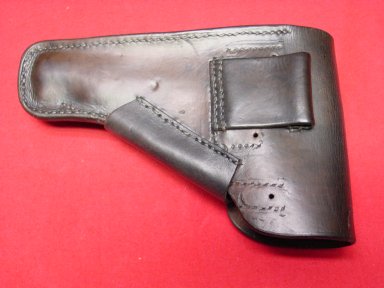 We don't yet know who Ostuf. E. Hein was, and any assistance would be appreciated!